Fascination with regeneration led to summer program at MIT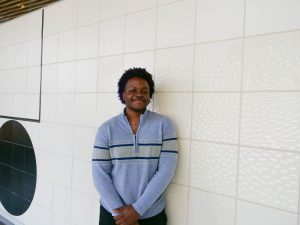 Cryille Teforlack spent the summer investigating eye regeneration in flatworms as part of the BSG-MSRP-Bio program.
Lillian Eden
Cyrille Teforlack first stumbled across the work of MIT Professor of Biology Peter Reddien on YouTube while Teforlack was taking a cell biology class at Bethune-Cookman University, where he is now a rising senior. Teforlack became fascinated by Reddien's work on regeneration in planarians, freshwater flatworms. 
"That was how I figured out what kind of science I was interested in. I remember watching the video over and over," Teforlack recalls. "I was like, 'I have to figure out where this guy works.'"
The answer was, of course, at the Whitehead Institute, where Reddien is a Core Member and Associate Director. Teforlack spent the summer working in Reddien's lab as part of the Bernard S. and Sophie G. Gould MIT Summer Research Program in Biology (BSG-MSRP-Bio). The program offers students the opportunity to work on cutting-edge research that isn't available at their home institutions.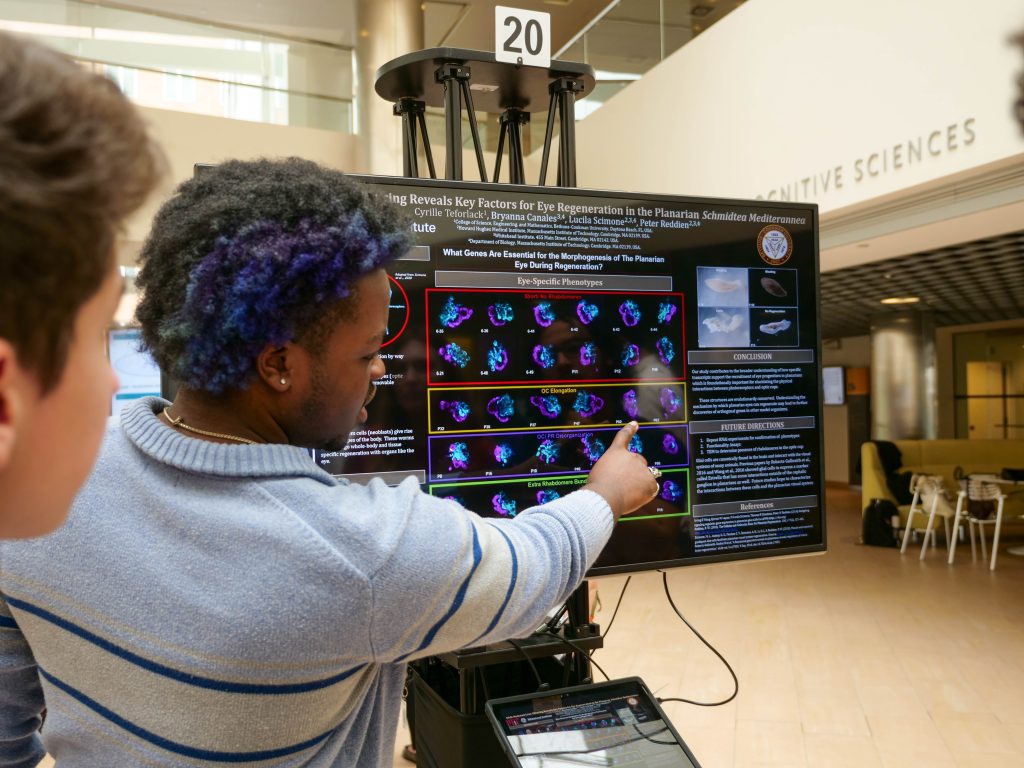 During the summer, Teforlack was working on eye regeneration and how different proteins and secreted factors affect the planarian's cartoon-like crossed eyes. To understand the underlying requirements for regeneration, Teforlack used a technique called RNA interface (RNAi) to silence genes and see how it affected the planarian's morphology when they regenerated. 
The phenotypes Teforlack saw—he had a list of more than 100 candidate genes to work with—ranged from barely noticeable to strikingly defective. He studied regeneration by slicing off the head of the worm to see how the head regenerated and removing the eyes from the intact head to see how just that organ regrew. 
"The eye has some connections to the brain and the rest of the body," Teforlack explains. "But when you cut off their head, there's no brain—but they can still regrow everything. It's a no-brainer."
However, some gene changes proved fatal or didn't result in regeneration—the flatworms died and melted away. Teforlack didn't realize that at first, however. There was one instance early in the program when he went to feed some worms—and was shocked to find they were missing. 
"It was a really scary day for me in the lab," Teforlack jokes. "I lost 12 worms, somehow. But I remember feeding them yesterday. How do you lose worms?" 
Other phenotypes were more successful—showing atypical structures in the regenerated head or eyes. The optic cup of the eye regenerated in the wrong shape, for example, or separated in the middle as it regenerated. 
Teforlack has been surprised by how much is still unknown about planarian regeneration. For example, a particular gene is expressed when the worm needs to regenerate wounded tissue on the half of the body facing the head, as opposed to the tail; it is unclear, however, how the planarian body detects which side the wound is on. . 
"Even though it's basic science, it's still so intricate, and there's so many little things that can build up to culminate in a bigger question," Teforlack says. 
Teforlack became known as "the worm guy" among his fellow students.
"Having a cool organism to talk about makes talking about it more exciting for myself, and for everyone else that's listening," he says. "This is something I never thought I would be a part of. It feels really great to be at a cutting-edge place doing really cool research." 
In addition to hands-on lab work, MSRP-Bio students often meet to discuss their work and do activities together. Teforlack says the program created plenty of opportunities to find community in his cohort, from arts and crafts to dodgeball.
The program also offers professional development activities like presentations from faculty including with the undergraduate and graduate officers Adam Martin and Mary Gehring to answer questions about applying for graduate school. Teforlack says he also found that faculty, despite their busy schedules, are always willing to take time out of their day for a chat.
"It's been cool to meet all these different people and see the diversity of science that goes on and how many of them collaborate together on a variety of different projects," Teforlack says. "This experience has helped me think like a scientist and value my own opinions. Being in an environment where your ideas are accepted, and you can learn from these scientists, has been really exciting."  
Teforlack worked closely with HHMI staff scientist Lucila Simone and graduate student Bryanna Canales. Canales herself participated in the program. As an MSRP-Bio student, Canales worked on metastasis in zebrafish in the lab of Daniel K. Ludwig Professor for Cancer Research, and Koch Institute Intramural Faculty Richard O. Hynes. 
Canales says explaining her work to her peers during her time in MSRP-Bio was invaluable because it was more like teaching—she had to explain things in simple terms and found she was not the only one who sometimes struggled to do that. 
"The program made me feel more comfortable talking to people that I could learn from," Canales recalls. "The MSRP-Bio experience humanized the institution and the people here. Everyone here is really smart, but going through the process with the students in my cohort, it feels like less of a big deal if you don't know something." 
Canales says she's seen Teforlack's confidence grow this summer, taking the initiative and staying one step ahead instead of asking what he should be doing. 
"It's been nice to know that I can do science by myself—more or less—and still feel accomplished and know that everything I'm doing is the correct step, and if it's not, I know how to troubleshoot things," Teforlack says.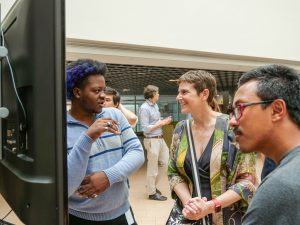 Teforlack's work culminated in a poster session in August for MSRP-Bio students, where he showed some of the defective phenotypes he was characterizing and a short movie of the planarians eating the RNAi delivery system: liver. 
"Cyrille showed a captivating movie of the small worms eating liver laced with double-stranded RNA that can downregulate specific genes," says MIT Biology Department Head Amy Keating. "He also had beautiful images of the resulting phenotypes, which included disrupted optic cup structure. I always learn something new at the MSRP poster session!"
Long term, Teforlack plans to pursue a PhD in stem cell biology, and he says the program has reinforced that desire. 
"It's been cool to be around so many scientists," Teforlack says. "Ten weeks isn't enough time for anyone to learn anything perfectly. I'm excited to grow as a researcher." 
Although the MSRP-Bio program has come to a close for 2023, Teforlack's time isn't done in Reddien's lab: he will return to continue his work in 2024. 
"The MSRP program is a great opportunity for students to directly immerse in research here at MIT and to learn new concepts and methods," Reddien says. "Cyrille was a terrific student and contributed a lot over the summer. I look forward to seeing his next steps with research into regeneration."