Our students complete their doctoral studies fully prepared for a variety of career options.
Employment Resources
MIT Resources
Career Seminar Series
MIT Certificate Programs
MIT and related job listings
External job listings and career development resources
Postdoctoral fellowships
MIT Career Development Office
Careers in biotech
Careers in consulting
View Job and Internship Listings (login required)
What do our students do after graduation?
Alumni statistics for students graduating between 2004 and 2014 (as of 2014)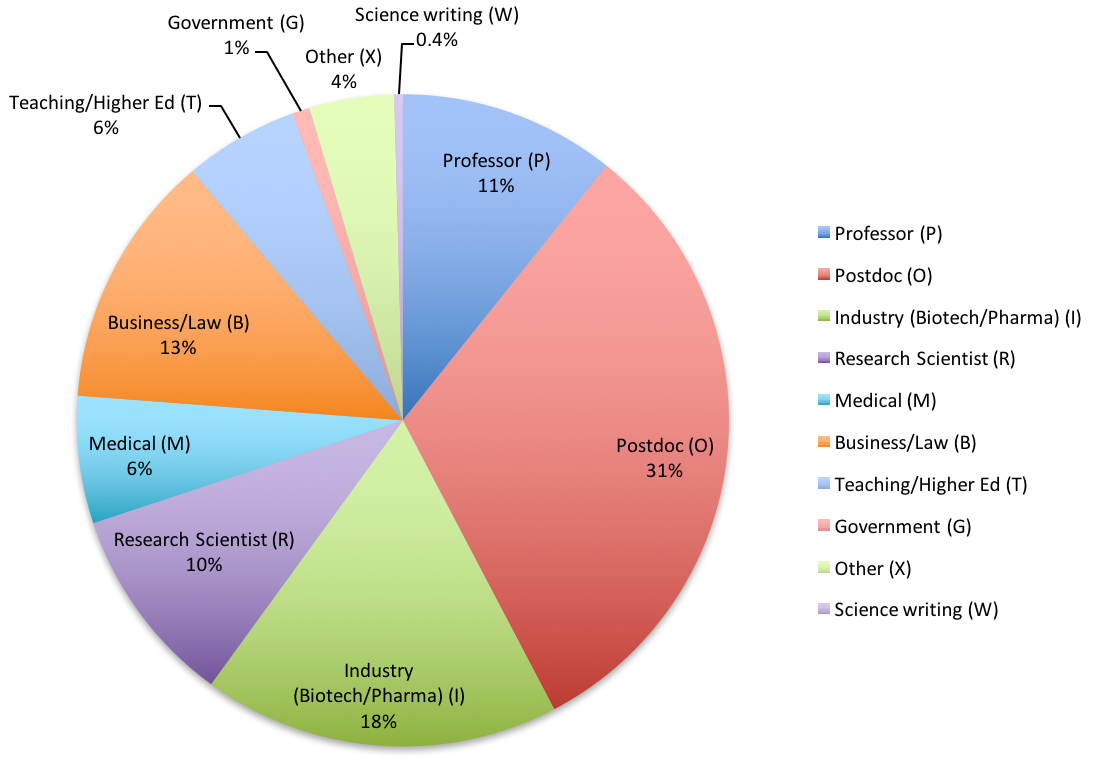 The majority of our graduates pursue careers as scientists in academia or industry. Approximately:
31% are involved in post-doctoral training
18% work in the biotechnology/pharmaceutical industry
11% hold academic positions equivalent to Assistant or Associate Professor
10% are research scientists
Other students use their degree in non-research professions:
13% in business or law
6% in medicine
11% other, including education, communication, and policy
Academic careers
Historically, 30-40% of our graduates have gone on to academic faculty positions or equivalent positions at research institutions after completing postdoctoral training.
Our alumni are on the faculty at more than 50 universities around the world that include many top-ranked research institutions.
Non-research careers
We are proud of the variety of ways that our recent graduates are using their training to benefit society in non-research careers such as:
Science educators at the high school or college level
Opportunities as science writers or editors or work in science government policy
Careers in patent law, consulting, or business
The MIT Earned Doctoral Survey also provides information about paths pursued by Biology graduate students right after they obtain their degrees.