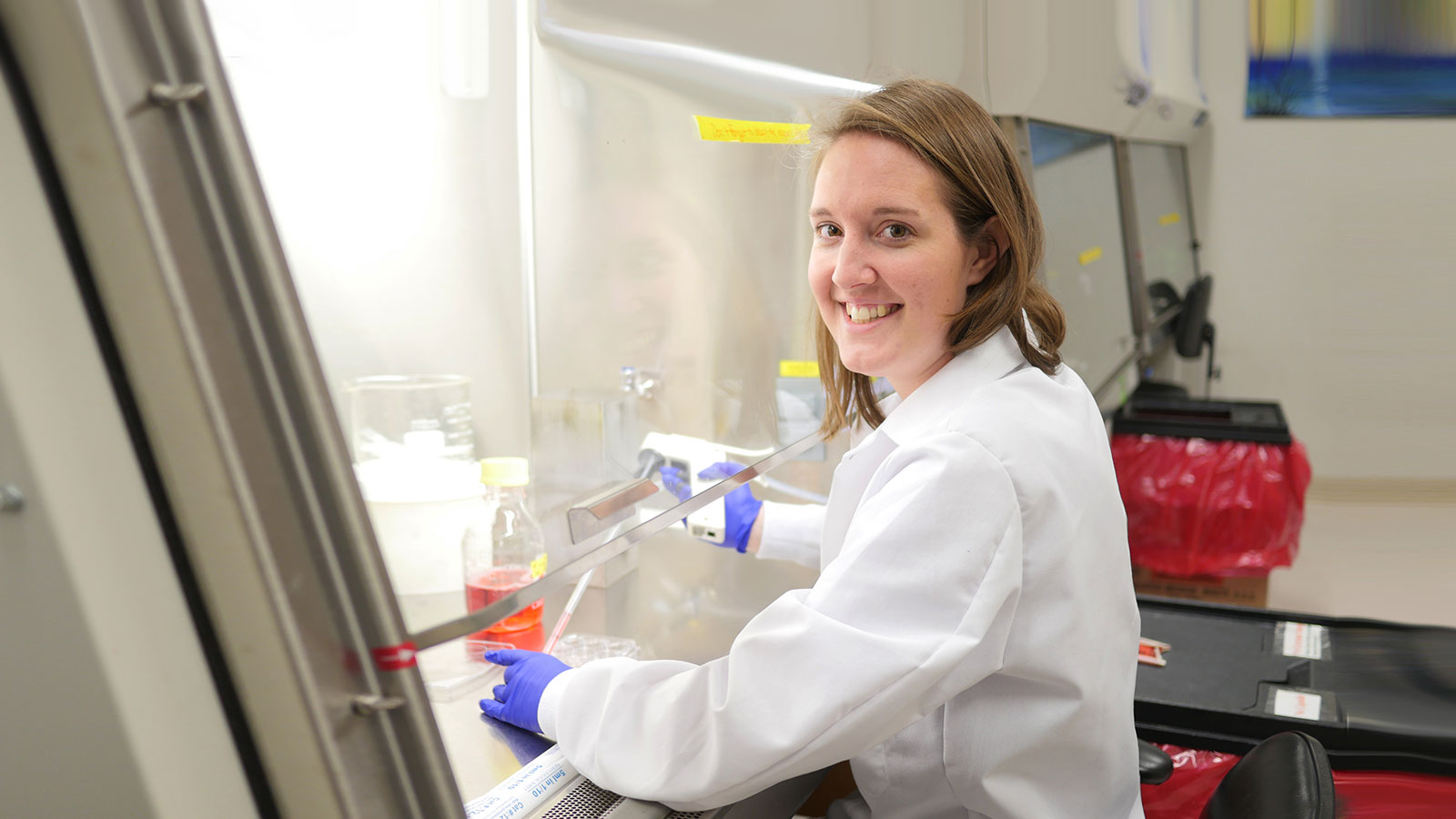 Graduate
Innovation in Education
Our program teaches the essential research and communication skills for a career as an independent scientist.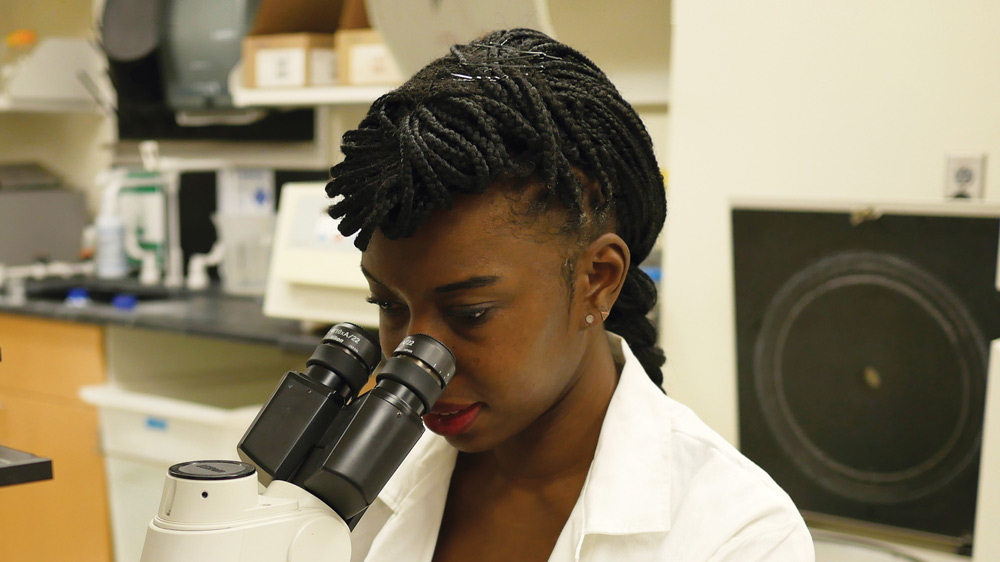 Faye-Marie Vassel PhD '18
I knew I wanted a broad program because I realized my interests in biology might expand beyond biophysics. I'd had the chance to meet professors and current grad students during preview weekend, which gave me a sense of the research possibilities and made the department seem more personal. Since then, I've experienced continuous support from my mentors and fellow students, especially when I've faced challenges in my research. Not all programs have that ethos, and that's what makes MIT biology so special.