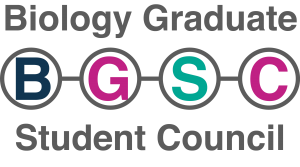 The purpose of Biology Graduate Student Council (BGSC) is to represent the views of the graduate students in the MIT Biology Department. We present these interests to the department, faculty, and MIT at large. We also work to take appropriate action to maintain and improve graduate student life, facilitate professional development, and promote department unification through social events, academics, and outreach.
Events Calendar
Look out for our events by subscribing to our calendar and make sure to keep an eye out for our email announcements! We hold approximately monthly council meetings that are open to the Biology graduate student community.
Get involved
If you would like to get involved with the BGSC, suggest an issue for us to take on, or have an idea that would improve student life, follow us on Facebook or email us for more information!