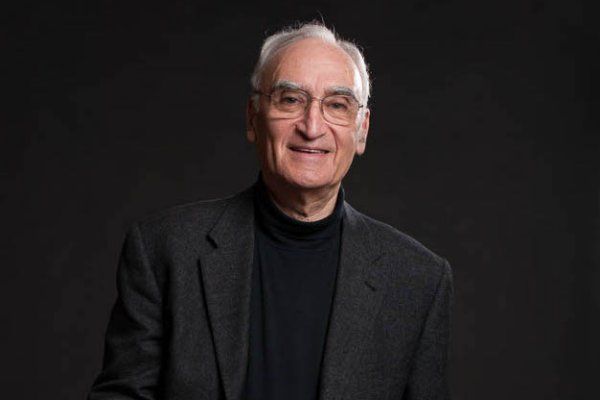 Award recognizes scientists for lifetime achievement in genetics research who has a strong history as a mentor.
Merrill Meadow | Whitehead Institute
February 10, 2020
Gerald R. Fink, Whitehead Institute founding member and former director and professor of molecular genetics in the MIT Department of Biology, has been awarded the 2020 Thomas Hunt Morgan Medal, bestowed by the Genetics Society of America (GSA). The award recognizes a distinguished scientist who has a lifetime achievement in the field of genetics and a strong history as a mentor to fellow geneticists. The GSA is an international community of more than 5,000 scientists who advance the field of genetics.
Fink, who is also the Herman and Margaret Sokol Professor at Whitehead Institute, is a former GSA president and the 1982 recipient of the GSA Medal. In honoring him with the Thomas Hunt Morgan Medal, GSA is recognizing Fink's discovery of principles central to genome organization and regulation in eukaryotic cells.
This year, the Morgan Medal will also be awarded to David Botstein, chief scientific officer for Calico Labs and professor emeritus of molecular biology at the Lewis-Sigler Institute for Integrative Genomics at Princeton University, in recognition of his multiple contributions to genetics, including the collaborative development of methods for defining genetic pathways, mapping genomes, and analyzing gene expression.
"These awards to Gerry and David are richly deserved and I am so pleased they are being honored together," says Whitehead Institute Director David Page. "Gerry Fink has fundamentally changed the way researchers approach biological problems, and his many discoveries have significantly shaped modern science. David Botstein has helped drive modern genetics, establishing the ground rules for human genetic mapping." Page has worked closely with both men: beginning his research career as an investigator in Botstein's lab, and collaborating with Fink for more than three decades at Whitehead Institute.
The medals will be formally presented to Fink and Botstein at the Allied Genetics Conference in April.