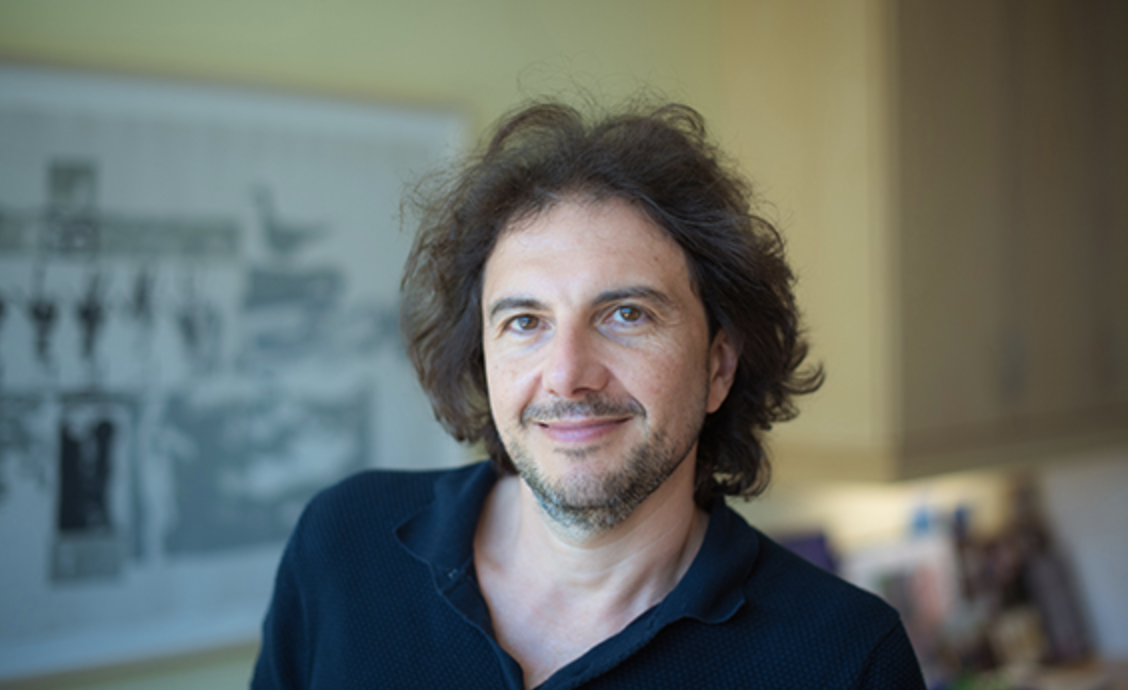 Whitehead Institute
February 4, 2020
The Royal Swedish Academy of Sciences has announced that Whitehead Institute Member David M. Sabatini is co-recipient of the 2020 Sjöberg Prize, which promotes scientific research on cancer, health, and the environment. Sabatini, who is also a professor of biology at Massachusetts Institute of Technology (MIT) and an Investigator of the Howard Hughes Medical Institute, is being recognized for discovering the mTOR protein and its role in controlling cell metabolism and growth.
Throughout his career, Sabatini has made insightful and important discoveries, beginning when, as a graduate student, he identified the mTOR protein. In mammalian cells, mTOR—which stands for "mechanistic target of Rapamycin," an immunosuppressant drug that inhibits cell growth—is the keystone molecule in a pathway that regulates cellular metabolic processes in response to nutrients.
Sabatini's lab has since identified most of the components of the mTOR pathway and shown how they contribute to the function of cells and organisms. In the last 10 years, his lab has deciphered the mechanisms through which the pathway senses nutrients. These discoveries have opened avenues for identifying disease vulnerabilities and treatment targets for diverse conditions—notably including key metabolic vulnerabilities in pancreatic and ovarian cancer cells and neurodevelopmental defects. He is currently working to exploit those vulnerabilities as targets for new therapies.
"Research has suggested that 60 percent of cancers have some mechanism for turning on the mTOR pathway," Sabatini says. "I could never have imagined the implications of that first discovery. And I am grateful that, with the Sjöberg Prize, the Academy has provided us with substantial new resources for our continuing and expanding research."
In recent weeks, Sabatini—who is also a Member of the David H. Koch Institute for Integrative Cancer Research at MIT—has been the co-recipient of the BBVA Foundation's Frontiers of Knowledge Award in Biology and Biomedicine for discovery of the mTOR protein, and of Columbia University's Louisa Gross Horwitz Prize for his contributions to understanding mTOR's role in physiology and oncogenesis.
"David Sabatini's discoveries have helped transform cellular physiology," says Whitehead Institute director David Page, "and they have profound implications for our understanding of cancer's development—as well as for uncovering the processes underlying neurodegenerative disease, diabetes, and aging."
This is the fourth time the Sjöberg Prize has been awarded. One of the first winners—James P. Allison of the MD Anderson Cancer Center—was subsequently awarded the Nobel Prize in Physiology or Medicine in 2018.
The official Sjöberg Prize Lecture will be delivered by Sabatini and fellow Laureate Michael Hall at the Karolinska Institute on March 30, 2020.