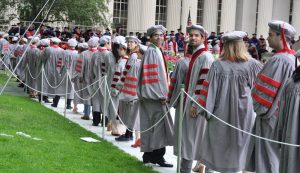 The Schimmel Family Program for Life Sciences provides support for graduate students and research in the life sciences within the Department of Biology and through a variety of cross-disciplinary programs at MIT. These programs include the Computational and Systems Biology (CSB) Program, the Molecular and Cellular Neuroscience (MCN) Program, and the Microbiology Graduate Program, among others.
These training programs allow students to explore and understand living systems at all levels, including molecules, cells, organisms and their interactions, computational biology, and translational medicine. They provide students with the education, research and communication skills required for successful careers as scientists, scholars, and leaders across a variety of industries.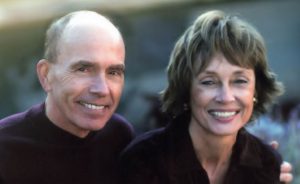 Support for our graduate students is a critical priority in the Department of Biology and across the Institute. Graduate students are the primary driving force behind much of the research that takes place across the life sciences. Providing our students with the resources they need to be successful in their education, research, and careers remains at the core of our mission. As COVID-19 has laid bare, there has never been a more crucial need or better time to invest in fundamental science. As federal funding for graduate training has diminished in recent years, we must rely on support from individuals — such as the members of the Schimmel family — who find this mission important and compelling, in order to make up this shortfall and ensure the future of fundamental science.
Supporting the Biology Graduate Program, or one of several cross-disciplinary graduate programs, will be tremendously enabling for our students and their research. An endowed gift to support graduate fellowships in the Department of Biology will have a direct and lasting impact on the course of basic biological research and education in perpetuity, forever linking sponsors and MIT together in a mission that is critical for a healthy and prosperous future.
The Schimmel Family has generously agreed to provide up to $50 million in matching funds to amplify the impact of endowed gifts from other donors to the life sciences, with $10 million of these funds still available. New fellowships and other leadership gifts that are eligible for the Schimmel Family Program match will unlock dollar-for-dollar funds that will go into the Schimmel Family Program, earmarked for the same purpose as any new seed funding. This is a unique and exciting opportunity to double the impact of your philanthropic support. Please contact Dooyon Cho, Director of Development, with any questions.