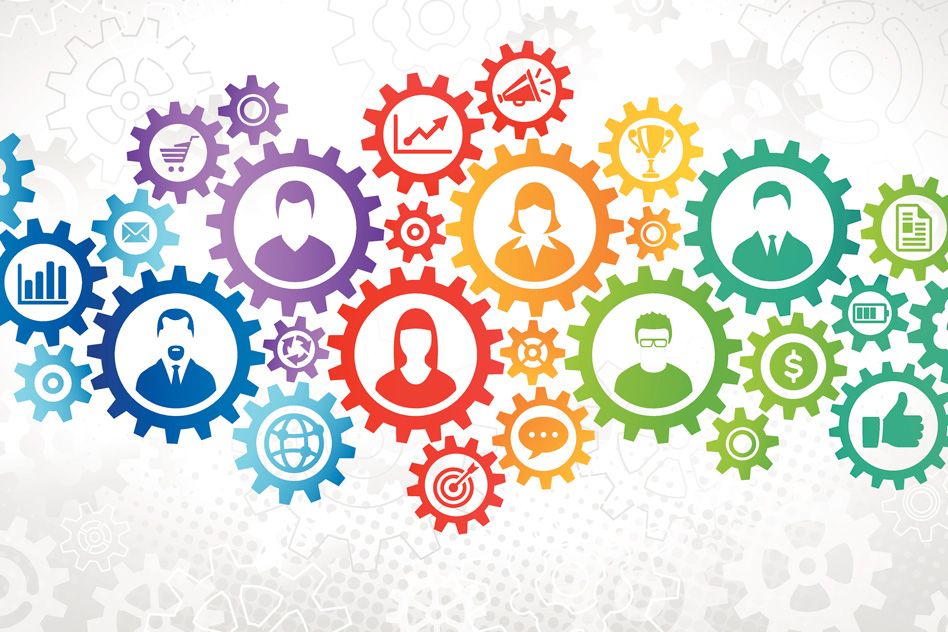 Entrepreneurs, researchers, and industry experts build connections at workshop.
Rob Matheson | MIT News Office
June 26, 2017
Many MIT-affiliated startups are innovating in the burgeoning fitness technology and science space, aiming to promote healthier lifestyles and help optimize athletic performance.
Novel products from these startups include a smart chair that fights back pain and diabetes, a sleeve that monitors muscle-movement data that users can share in the cloud, a wristband that tracks blood oxygen levels for greater performance, and even a so-called anti-aging pill.
A workshop hosted June 22 by the MIT Office Corporate Relations' (OCR) MIT Startup Exchange (STEX) program brought together some of these MIT entrepreneurs and industry experts to showcase their innovations and foster connections that could lead to new business opportunities.
Held throughout the year, the three-hour STEX workshops include lightning presentations from MIT-connected startups; brief talks from academic innovators, industry experts, government representatives, and venture capitalists; startup presentation and demonstration sessions; and an interactive panel discussion.
At last week's event, eight entrepreneurs pitched their fitness-tech products — several rooted in MIT research — to a crowd of around 80 entrepreneurs, researchers, and industry experts in the OCR headquarters on Main Street, in Cambridge, Massachusetts. The academic keynote speaker was MIT Novartis Professor of Biology Leonard Guarente, who took the opportunity to demystify the science behind his startup Elysium Health's "anti-aging pill," which is made of compounds that aim to thwart age-related cell damage, which can lead to inflammatory and heart diseases, osteoporosis, and diabetes.
STEX events aim to stimulate discussion, foster collaboration, and build partnerships between MIT-connected startups and member companies of MIT's Industrial Liaison Program (ILP). The series covers a broad range of topics: a recent workshop focused on energy storage, while upcoming events will focus on synthetic biology, robotics and drones, cancer therapies, renewable energy, world water issues, and 3-D printing.
"Fitness, wellness and nutrition are very exciting areas, and MIT founders are very active in the space. We certainly have industry coming to campus interested in all of these technologies and products coming from them," Trond Undheim, who directs STEX and is the organizer of the event, said in his opening remarks.
Presenter Simon Hong, a researcher in the McGovern Institute for Brain Research at MIT, and CEO of smart-chair startup Robilis, said last week's STEX workshop provided "an opportunity to interact with potential stakeholders."
Based on neuroscience research, Robilis developed StandX, a chair with two automated moving halves, side by side. The halves alternate — one dropping down and the other staying straight — making the user sit down on one half while standing on the opposite leg. The frequent alternation prevents stress on the spine caused by sitting in one position for extended periods, and the chair's design encourages proper posture. The movement also interrupts prolonged sitting, which is associated with diabetes.
During a startup demonstration session midway through the event, Hong's station was crowded with attendees looking to try out the chair. In the end, he walked away with a few contacts interested in helping with production and in introducing him to potential investors. "I was quite satisfied with the event," Hong told MIT News. "It is in a way a networking event, and good things tend to happen quite unexpectedly during many, many interactions with people."
Apart from providing a venue to spread the word about his wearables, the event enabled Alessandro Babini MBA '15, co-founder of Humon, to connect with larger organizations in the space. Humon, a wearable targeted at endurance athletes, attaches to a muscle, where it monitors blood oxygen levels by shining a light into the skin and analyzing changes in the light that indicate less or more oxygen.
"It was interesting to get an understanding about what big brands seek in partners, what they're looking to invest in, and what they're working on now," Babini told MIT News. "Big corporations have a lot of customers and a big influence on where the market is going."
Another interesting MIT spinout, figure8, presented a wearable that captures 3-D body movement that can be analyzed by the user or shared with an online community — like a "YouTube" of movement data.
The wearable is a small sleeve made from novel sensor-woven fabric that fits over the arm or leg to track joint and muscle movement. It lets users map the movement of muscle, bone, and ligaments. Put on a knee, for instance, the wearable can map individual ligaments, which is valuable for, say, monitoring the anterior cruciate ligament (ACL). One application is in physical therapy, so athletes can track injuries as they heal.
Users can also map their movement to others. Dancers, for instance, can use the sensor to match their movements to those of others during training. The startup is also developing a platform that lets users upload and share that data in the cloud.
"Before YouTube, no one thought about video as something you can share, upload, and download as a commodity," said co-founder and CEO Nan-Wei Gong, an MIT Media Lab researcher, during her presentation. "We're trying to create a system for everyone to collect this motion [data] they can upload and download."
Other startups that presented included: Kitchology, Fitnescity, Digital Nutrition, Food for Sleep, and SplitSage.
In his keynote, Guarente explained the science and history behind Elysium's "anti-aging" pill, called Basis, which he himself has been taking for three years. He noted the pill doesn't necessarily make people feel more youthful or healthier, especially if they're already healthy. "You should just fall apart more slowly," Guarente said to laughter from the audience.
Years ago, Guarente and other MIT researchers identified a group of genes called sirtuins that have been demonstrated to slow the aging process in microbes, fruit flies, and mice. For instance, calorie-restricted diets, long known to extend lifespans and prevent many diseases in mammals, is key in activating sirtuins. "It turns out there are compounds that can do the same thing," Guarente said.
It was later discovered that one of those compounds is abundant in blueberries and that an enzyme called nicotinamide adenine dinucleotide (NAD) is essential in carrying out the activity of sirtuins. But NAD deteriorates with age. "If there's not enough NAD, you don't activate sirtuins. Metabolism and DNA-repair goes awry, and a lot of things go wrong," he said.
However, in the NAD synthesis pathway, NAD's precursor, called nicotinamide riboside (NR), can be injected into an organism, where it would move efficiently into cells and be converted into NAD.
Basis is a combination of NR and the sirtuin-activating compound from blueberries.
Last year, Elysium conducted a 120-person trial. The results indicated that the pills were safe and led to an increase and sustainability of NAD levels. More trials are on the way, and the startup is growing its pipeline of products. It has not yet been shown whether Basis can extend life-span in humans.
"We could really make a difference in people's health," Guarente said at the conclusion of his talk. "And it would add to all the … medical devices and DNA analysis and motion sensors, so that people can begin to do what they want to do, which is to take charge of their health."
The investor speaker was David T. Thibodeau, managing director of Wellvest Capital, an investment banking company specializing in healthy living and wellness. The industry speaker was Matthew Decker, global technical leader in the Comfort and Biophysics Group of W.L. Gore and Associates, the manufacturing company best known for Gore-Tex fabrics.
Panelists were Guarente, Decker, Thibodeau, and Josh Sarmir, co-founder and CEO of SplitSage, an MIT spinout that is developing an analytics platform that can detect "sweet spots" and "blind spots" in people's fields of vision to aid in sports performance, online advertising, and work safety, among other applications.
STEX has a growing database of roughly 1,200 MIT-affiliated startups. Last year, OCR, in close partnership with ILP, created STEX25, an accelerator for 25 startups at any time that focuses on high-level, high-quality introductions. The first cohort of 14 startups have gone through the accelerator, gaining industry partnerships that have led to several pilots, partnerships, and lead client relationships.