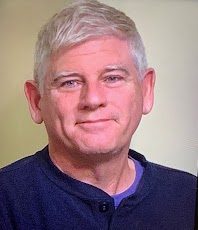 Faculty and staff across MIT recall Goldman's unending commitment to his work for more than three decades.
Lillian Eden | Department of Biology
May 1, 2023
On Sept. 30, 2022, Stephen "Steve" Goldman, 59, passed away after a courageous battle with ALS. Goldman worked for MIT for more than 30 years, first with IS&T, then for the CSBi research program, and then in the biology department.
"Steve was an Institution," says Stuart Levine, Director of the BioMicro center and Goldman's supervisor for more than a decade. "He did a little bit of everything, and that's really hard to find these days."
Levine says he was the type of person who had his "whole being" wrapped up in the job. Steve Goldman was one of the first hires for the fledgling BioMicro Center, according to former supervisor Peter Sorger, whose current role is Otto Krayer Professor of Systems Pharmacology, Department of Systems Biology at Harvard Medical School. Steve Goldman, he said, was essential for setting up the Biology Department's first server-based computing system. 
"He brought great enthusiasm and skill to the role and I also appreciated his sangfroid and sense of humor. This was essential because we were inventing the Center's infrastructure and mission on the fly and were often in the dark–and also down in the steam tunnels. Steve was a real pioneer," Sorger says.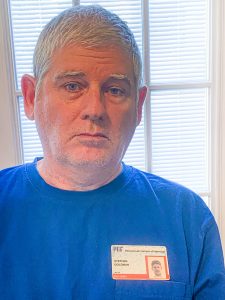 Before MIT, Goldman lived in New York and worked on Wall Street. He met his wife of 32 years, Brenda Goldman (née Mahar) on a boat in the middle of the Caribbean.  
"He came up to me in a white tuxedo and asked me to have dinner," Brenda Goldman recalls.
They clicked immediately. 
Around the time of their wedding two years later, Brenda Goldman had found a job in Cambridge and they were both eager for Steve Goldman to find work in Massachusetts, far from the high stress environment of Wall Street.  
"I found an ad at MIT and I said 'this sounds very much like you,'" Brenda Goldman says. "He interviewed two, three times because MIT is very slow about getting people in the door. But most of the people that get in the door end up sticking around."
Steve Goldman was no exception: he found out he'd gotten a job at MIT the day before the wedding and the rest, as they say, is history.
Whether it was a weekend or a holiday, if Steve Goldman got an alert that something was wrong, he would always try to follow up, fix the problem, or go in to offer hands-on help, according to Levine. 
Brenda Goldman even accompanied him a few times, noticing that her husband always found a friendly face. 
"There was always somebody around who waved or said hello. We couldn't get out of the building without seeing someone, no matter which building it was," she says.
Former department head Alan Grossman recalls many casual conversations about sports, especially baseball and softball. 
"He always greeted me with a warm smile and 'hello professor,'" Grossman says. "He truly loved working in our department and we miss him." 
Goldman's second love, according to Brenda Goldman, was refereeing sports. Steve Goldman would often get to work early so he could wrap up in time to referee games.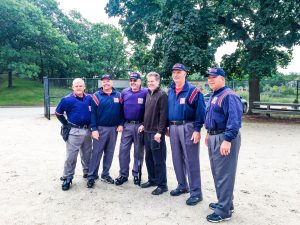 "He had something for almost every season of the year except winter," Brenda Goldman says. "He liked it for the exercise, but he also liked it because it got him off his office chair and interacting with people." 
Steve Goldman was organized—but not a neat person. His workspace was always filled with stuff—piles of memory sticks, CDs, cables, and devices open and in various stages of repair.
But "If you told him something broke, he knew what pile of things to pull the magic out of to make it work," Brenda Goldman says. 
Levine says Steve Goldman's death came as a bit of a shock: Goldman had been answering emails just days before his death.
"He always, always loved working for MIT," Brenda Goldman says. "He loved computers and the work gave his life purpose."
Following his death, the Biology Department made a contribution in Steve Goldman's memory to the ALS Association of Massachusetts. He leaves behind his wife, children Kevin and Jason Goldman, in-laws, and many nieces and nephews.