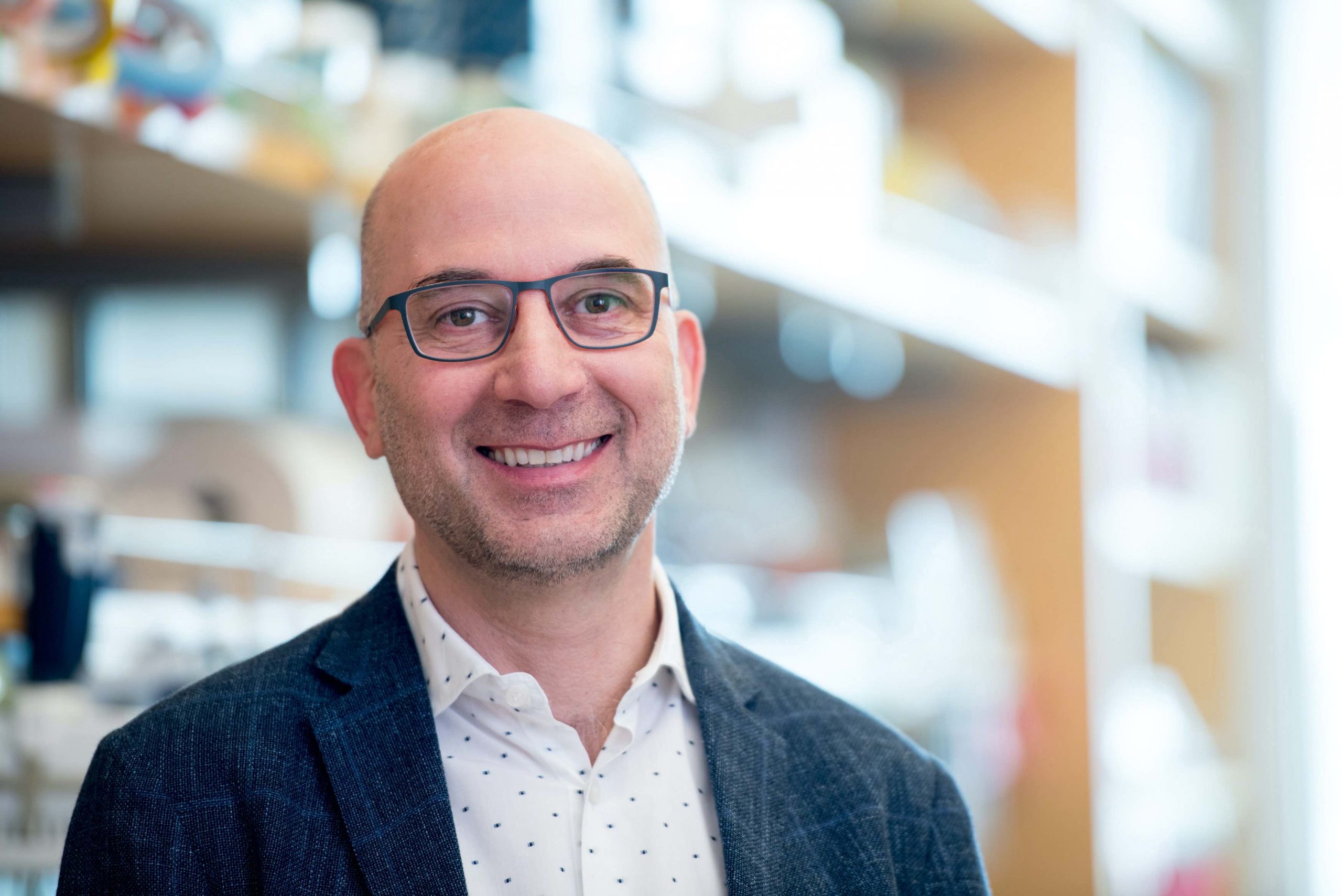 Whitehead Institute
March 9, 2020
Whitehead Institute announced today that the globally respected cell biologist Jonathan Weissman has become the Institute's newest Member and will be the inaugural Landon T. Clay Professor of Biology at Whitehead Institute. Weissman has also been appointed a Professor of Biology at Massachusetts Institute of Technology (MIT). Until joining the Institute, Weissman was Professor and Vice Chair of Cellular and Molecular Pharmacology at University of California, San Francisco (UCSF). He has also been—and continues to be—a Howard Hughes Medical Institute (HHMI) Investigator.
"Jonathan's extraordinary scientific creativity and productivity, entrepreneurial spirit, and profound expertise will mesh perfectly with Whitehead Institute's community of innovative, accomplished, and deeply knowledgeable investigators," says David C. Page, Whitehead Institute Director and Member. "We are thrilled that he will join our quest for new knowledge that ultimately leads to improved human health."
Weissman is globally renowned for both scientific discovery and building innovative research tools. At Whitehead Institute, he will continue to study the mechanisms used by cells to ensure the correct folding of proteins; develop experimental and analytical tools and approaches to investigate the organization of complex biological systems; and work to develop new applications of the CRISPR-Cas9 gene editing system for biological research and the development of new therapeutics.
"I am excited to be part of the extraordinary communities of Whitehead Institute, MIT, and greater Boston," says Weissman, who has already built strong research connections in those communities. Those include robust collaborations with MIT's Aviv Regev and Tyler Jacks; and service on the Science Advisory Board of the Klarman Cell Observatory at Broad Institute. Indeed, Weissman knows Cambridge well, having earned a B.A. in Physics from Harvard University in 1988 and a Ph.D. in Physics from MIT in 1993. At MIT, he conducted research in the lab of former Whitehead Institute Member Peter Kim, where he began studying protein folding. He went on to conduct postdoctoral research at Yale University from 1993 to 1996, working with Arthur Horwich to study the mechanism of GroEL, a molecule key to proper protein folding. Weissman was appointed to the UCSF faculty in 1996 and was named an HHMI Investigator in 2000.
"Jonathan is an outstanding scientist, mentor, and public citizen. He has done transformative work, has developed and applied powerful new technologies, and shared those technologies generously and broadly," says Alan D. Grossman, Praecis Professor of Biology and Department Head. "Jonathan combines breadth and depth of analyses in ways that very few others can do and we are tremendously pleased that he will be part of the communities at the Whitehead Institute, the Biology Department, and MIT."
Weissman has published more than 220 peer-reviewed studies, plus numerous research review articles and book chapters; and he has delivered scores of invited lectures and addresses around the world, including the 2019 TY Chen Lecture in Chemical Biology at MIT. A talented educator, Weissman has mentored many leading researchers—notably including Whitehead Fellow Silvi Rouskin and MIT Assistant Professor of biology Gene-wei Li.
Among his many scientific achievements, Weissman developed the ribosome profiling approach that has transformed researchers' ability to probe the molecular mechanism of translation in vivo; and his lab has subsequently elucidated many fundamental aspects of translation. In addition, Weissman and colleagues—including Stanley Qi, Assistant Professor of Bioengineering and of Chemical and Systems Biology at Stanford University, and Jennifer Doudna, Professor of Biochemistry, Biophysics and Structural Biology at the University of California, Berkeley (UC Berkeley)—developed a CRISPR-associated catalytically inactive dCas9 protein as a general platform for RNA-guided DNA targeting. That work revealed the potential of using "CRISPR interference"—now known as CRISPRi—to precisely regulate gene expression and drive a new type of therapeutic discovery.
Earlier this year, Weissman and Doudna were named as two of the co-leaders of the new Laboratory for Genomic Research (LGR), a $67 million, five-year partnership funded by GlaxoSmithKline to drive development of CRISPR-based therapeutics. Weissman will retain his leadership role in LGR and will maintain close connection with the Innovative Genomics Institute, a joint initiative of UCSF and UC Berkeley that focuses on unraveling the mechanisms underlying CRISPR-based genome editing and applying this technology to improve human health.
In addition, Weissman continues to be a member of the Chan Zuckerberg BioHub's President's Advisory Group; to chair the Scientific Advisory Board (SAB) of the Stowers Institute of Medical Research; and to serve on SABs for Amgen and the Helen Hay Whitney Foundation.
An elected member of the National Academy of Sciences (NAS), Weissman received the Protein Society's Irving Sigal Young Investigator Award in 2004, the Raymond and Beverly Sackler International Prize in 2008, and the NAS Award for Scientific Discovery in 2015. This coming April, Weissman will receive the Genetics Society of America's Ira Herskowitz Award for outstanding contributions in the field of yeast research in the last 20 years.
Weissman holds five patents (with five more pending) and has been a founder of two biotech companies: Maze Therapeutics and Kendall Square-based KSQ Therapeutics.