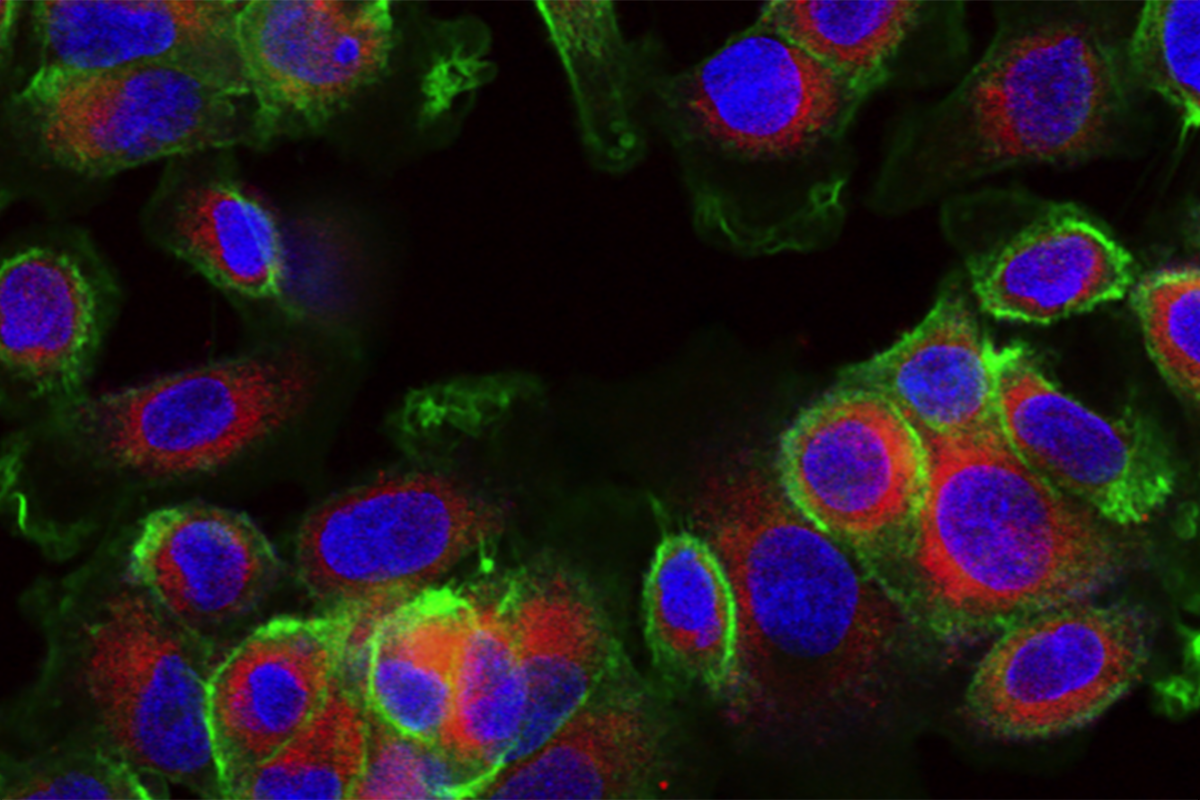 Researchers from MIT will work with teams in the U.K. and Europe to use nanoparticles to carry multiple drug therapies to treat glioblastoma.
Koch Institute
July 30, 2019
Tiny "Russian doll-like" particles that deliver multiple drugs to brain tumors, developed by researchers at MIT and funded by Cancer Research UK, are at the center of a new international collaboration.
Professor Paula Hammond from the Department of Chemical Engineering developed the nanoparticle technology, which will be used in an effort to treat glioblastoma — the most aggressive and deadly type of brain tumor.
Hammond will be working with Professor Michael Yaffe from the Department of Biological Engineering to determine the combinations of drugs placed within the particles, and the order and timing in which the drugs are released.
The nanoparticles — 1,000 times smaller than a human hair — are coated in a protein called transferrin, which helps them cross the blood-brain barrier. This is a membrane that keeps a tight check on anything trying to get in to the brain, including drugs.
Not only are the nanoparticles able to access hard-to-reach areas of the brain, they have also been designed to carry multiple cancer drugs at once by holding them inside layers, similarly to the way Russian dolls fit inside one another.
To make the nanoparticles even more effective, they will carry signals on their surface so that they are only taken up by brain tumor cells. This means that healthy cells should be left untouched, which will minimize the side effects of treatment.
The researchers, who are based at the Koch Institute for Integrative Cancer Research, are also working with Professor Forest White from the Department of Biological Engineering. The group are one of three international teams to have been given Cancer Research UK Brain Tumor Awards — in partnership with The Brain Tumour Charity — receiving $7.9 million of funding. The awards are designed to accelerate the pace of brain tumor research. Altogether, teams were awarded a total of $23 million.
Just last year, around 24,200 people in the United States were diagnosed with brain tumors. With around 17,500 deaths from brain tumors in the same year, survival remains tragically low.
Brain tumors represent one of the hardest types of cancer to treat because not enough is known about what starts and drives the disease, and current treatments are not effective enough.
The researchers from MIT will now work with teams in the U.K. and Europe to use the nanoparticles to carry multiple drug therapies to treat glioblastoma.
Early research carried out in the lab has already shown that nanoparticles loaded with two different drugs were able to shrink glioblastomas in mice. The team has also demonstrated that the nanoparticles can kill lymphoma cells grown in the lab, and they are also exploring their use in ovarian cancer.
The Cancer Research UK Brain Tumor Award will now allow the researchers and their collaborators to use different drug combinations to find the best parameters to tackle glioblastomas.
Drugs that have already been approved, as well as experimental drugs that have passed initial safety testing in people, will be used. Because of this, if an effective drug combination is found, the team won't have to navigate the initial regulatory hurdles needed to get them into clinical testing, which could help get promising treatments to patients faster.
"Glioblastoma is particularly challenging because we want to get highly effective but toxic drug combinations safely across the blood-brain barrier, but also want our nanoparticles to avoid healthy brain cells and only target the cancer cells," Hammond says. "We are very excited about this alliance between the MIT Koch Institute and our colleagues in Edinburgh to address these critical challenges."