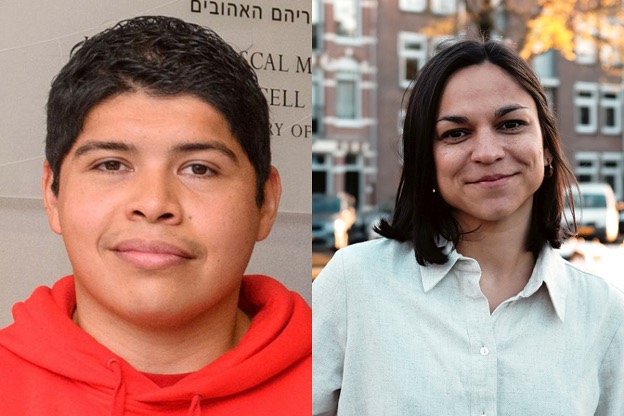 MIT Koch Institute
October 25, 2022
Cheers to the inaugural winners of the Koch Institute's Angelika Amon Young Scientist Award, Alejandro Aguilera and Melanie de Almeida. The new award recognizes graduate students in the life sciences or biomedical research from institutions outside the U.S. who embody Dr. Amon's infectious enthusiasm for discovery science.
Aguilera, a student at the Weizmann Institute of Science in Israel, has developed a platform for studying mammalian embryogenesis. De Almeida, who recently completed her doctoral work at the Research Institute of Molecular Pathology in Austria, develops CRISPR screens to explore cancer vulnerabilities and gene regulatory networks.
Aguilera and de Almeida will visit the Koch Institute in November to deliver scientific presentations to the MIT community and Amon Lab alumni.