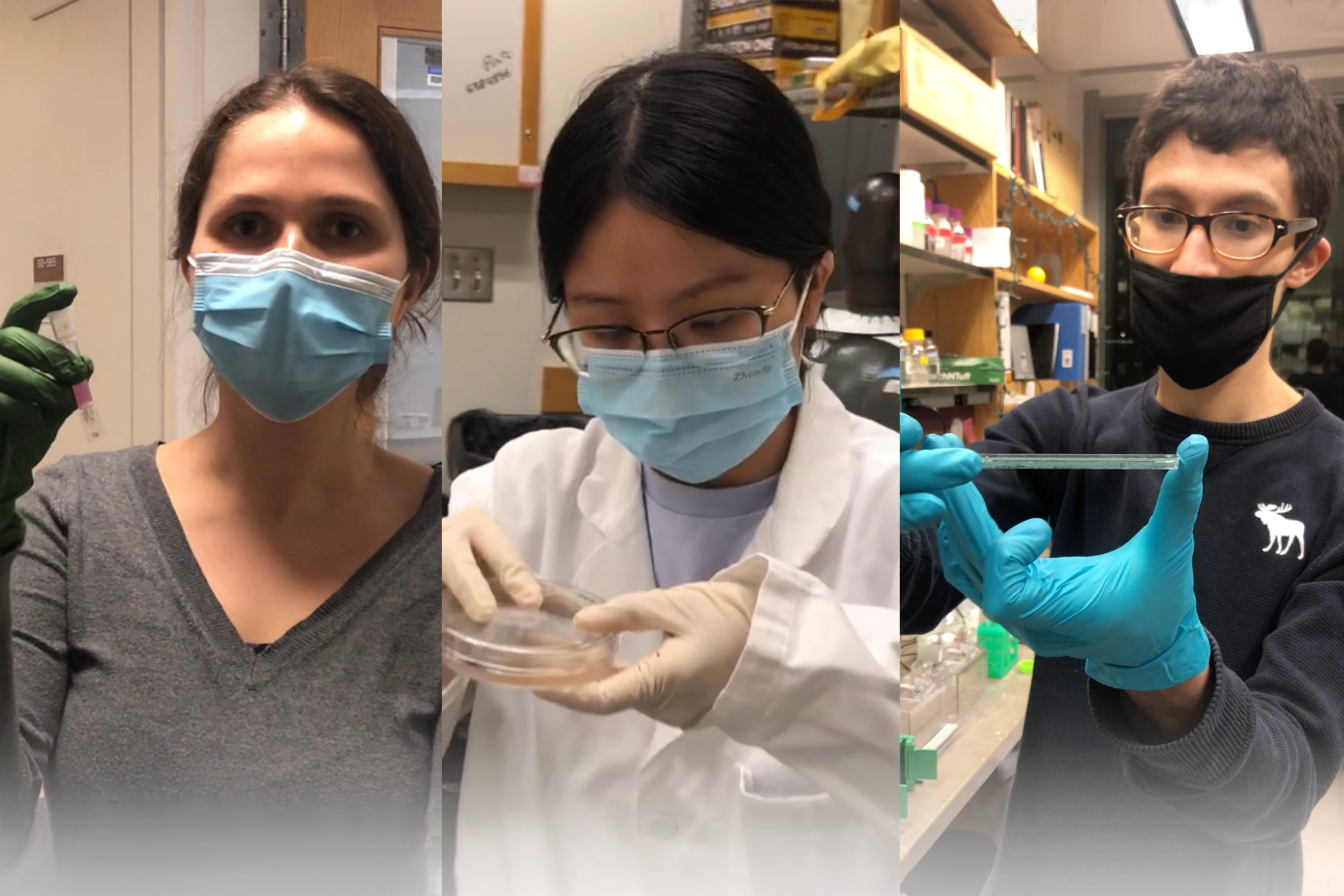 Instructor Mandana Sassafar found creative ways to teach first-years experimental techniques and laboratory protocols remotely.
Department of Biology
February 23, 2021
Each January, MIT hosts a four-week term known as Independent Activities Period (IAP). This year, though, was different: All IAP activities were held online due to Covid-19 restrictions. Like many other IAP instructors, the Department of Biology's director of outreach, Mandana Sassafar, was facing a dilemma. How could she transfer a fast-paced, hands-on lab class to the virtual realm?
Sassanfar has been teaching class 7.102 (Introduction to Molecular Biology Techniques) for over a decade. The class was originally designed to familiarize first-year undergraduates with lab equipment, troubleshooting, and basic methods in molecular biology in preparation for MIT's Undergraduate Research Opportunities Program (UROP). She felt this goal was now more important than ever, given that too many students had already lost precious chances to work in labs due to the pandemic.
After weeks of consideration, she came up with a solution: create a remote version of the class called 7.S391 (Special Subject in Biology) using video clips. She filmed more than 15 graduate students and postdocs on her iPhone, maintaining at least 6 feet of distance as the trainees wore masks and demonstrated various lab techniques.
The 7.S391 students then watched the videos, described each experiment, compared techniques, and devised protocols based on their observations. Although they did not have lab equipment in their homes, observing researchers in action is the first step toward learning-by-doing, according to Sassanfar.
"Because so many first-years are eager to start UROPs, this seemed like the best way to prepare them," Sassanfar said. "They were exposed to research and lab tools on a daily basis, and watching experiments helped them gain knowledge and confidence."
The class was capped at 24 students, who met for two-and-a-half hours each day for 12 days. Thanks to Sassanfar's videos, the students learned to grow bacteria; set up polymerase chain reaction (PCR) tests; design primers to construct recombinant plasmids; do tissue culture; and perform gel electrophoresis, western blots, and affinity chromatography. They also practiced interpreting the results.
During the final days of the class, MIT lab groups hoping to recruit UROPs gave short presentations about their research. In total, 10 labs from the departments of Biology, Brain and Cognitive Sciences, and Biological Engineering participated.
One graduate student presenter, Kristina Lopez '18, had completed her undergraduate degree at MIT before beginning her PhD in the Knouse lab. She advised undergraduate students to find a lab they like and work there until they graduate. "I joined a lab my freshman year and stayed there all four years," she said. "It allowed me to really delve into the project and make important contributions."
First-year Alesandra (Alysse) Pusey says the class introduced her to an array of lab techniques for investigating biological questions. "I feel more prepared and eager to take on a UROP," she adds. "Most virtual classes lack organic social interactions, but the implementation of breakout rooms and break time in this class allowed me to bond with my classmates, each of whom share an interest in biology with me."
Her classmate Antonella Rebolledo-Ledesma also enjoyed the experience. "I was surprised by how much I could learn about lab work in a virtual setting," she says. "I would highly recommend this course to anyone who is thinking about taking it next year — although hopefully it will be in-person!"