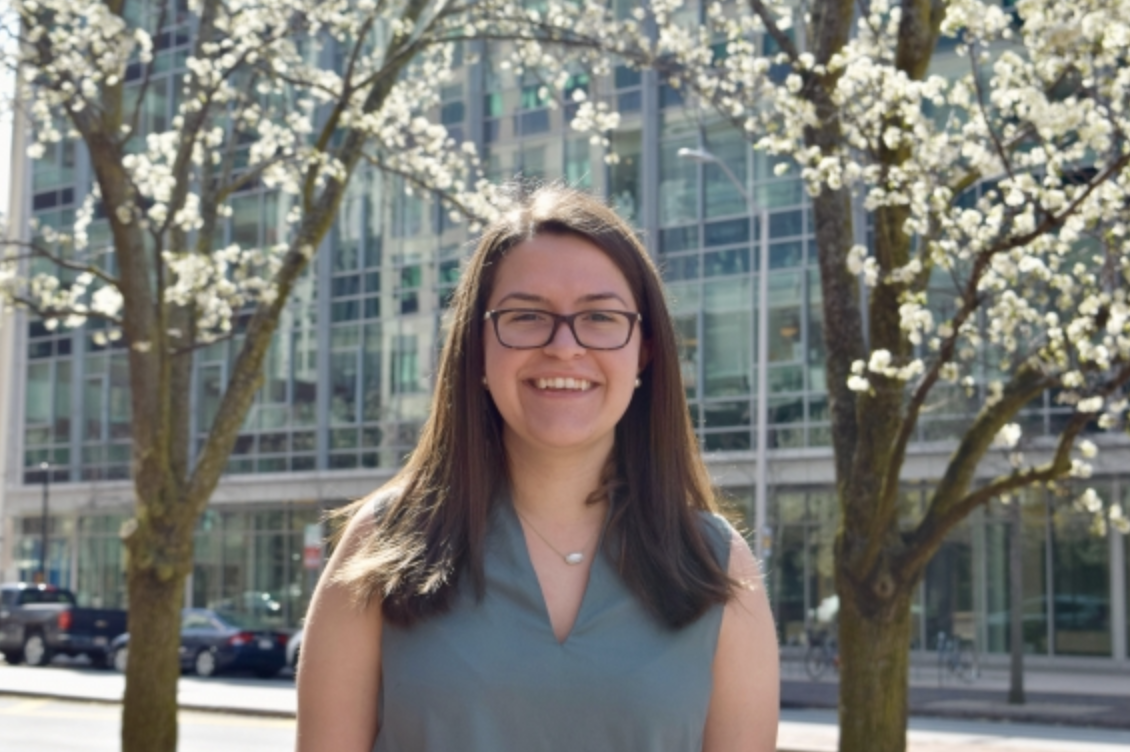 Whitehead Institute
June 5, 2020
Kristina Lopez, a first-year graduate student at the Massachusetts Institute of Technology working in Whitehead Fellow Kristin Knouse's lab, has received the Ford Foundation Fellowship, an award designated by the National Academy of Sciences and funded by the Ford Foundation to encourage diversity in education.
Lopez, a native of the mid-size South Texas city of McAllen is the first person in her family to go to college. When she graduated from high school, she moved to Cambridge to study biology at MIT.
During her undergraduate years, Lopez worked in the lab of Angelika Amon. There she met Kristin Knouse, a graduate student at the time. When Knouse joined Whitehead Institute's Fellows Program, Lopez joined her lab, which focuses on how mammals sense and respond to organ injury.
Now in the first year of her PhD, Lopez is interested in how the body senses liver injury. "It's well known that the liver is the only organ in the mammalian body that has the ability to regenerate," she says. "However, it is entirely unclear how the body senses liver insufficiency in order to drive regeneration. My work aims to uncover this critical first step."
The Ford Foundation Fellowship, which aims to increase the diversity of college and university faculties in the United States, will provide Lopez with $27,000 a year for three years of her graduate education. When she finishes her graduate work, Lopez plans to complete a postdoc and ultimately run her own research program.
"We are thrilled that the Ford Foundation has recognized Tina's unique background and perspectives and the fearlessness, resilience, and passion with which she approaches science," says Knouse.
Lopez is the first researcher at Whitehead Institute to receive this fellowship. "I'm very fortunate to be able to do what I love for a living," she says. "I'm honored to receive a Ford Foundation Fellowship to support my research and look forward to using this as an opportunity to connect with other scientists who share this passion."