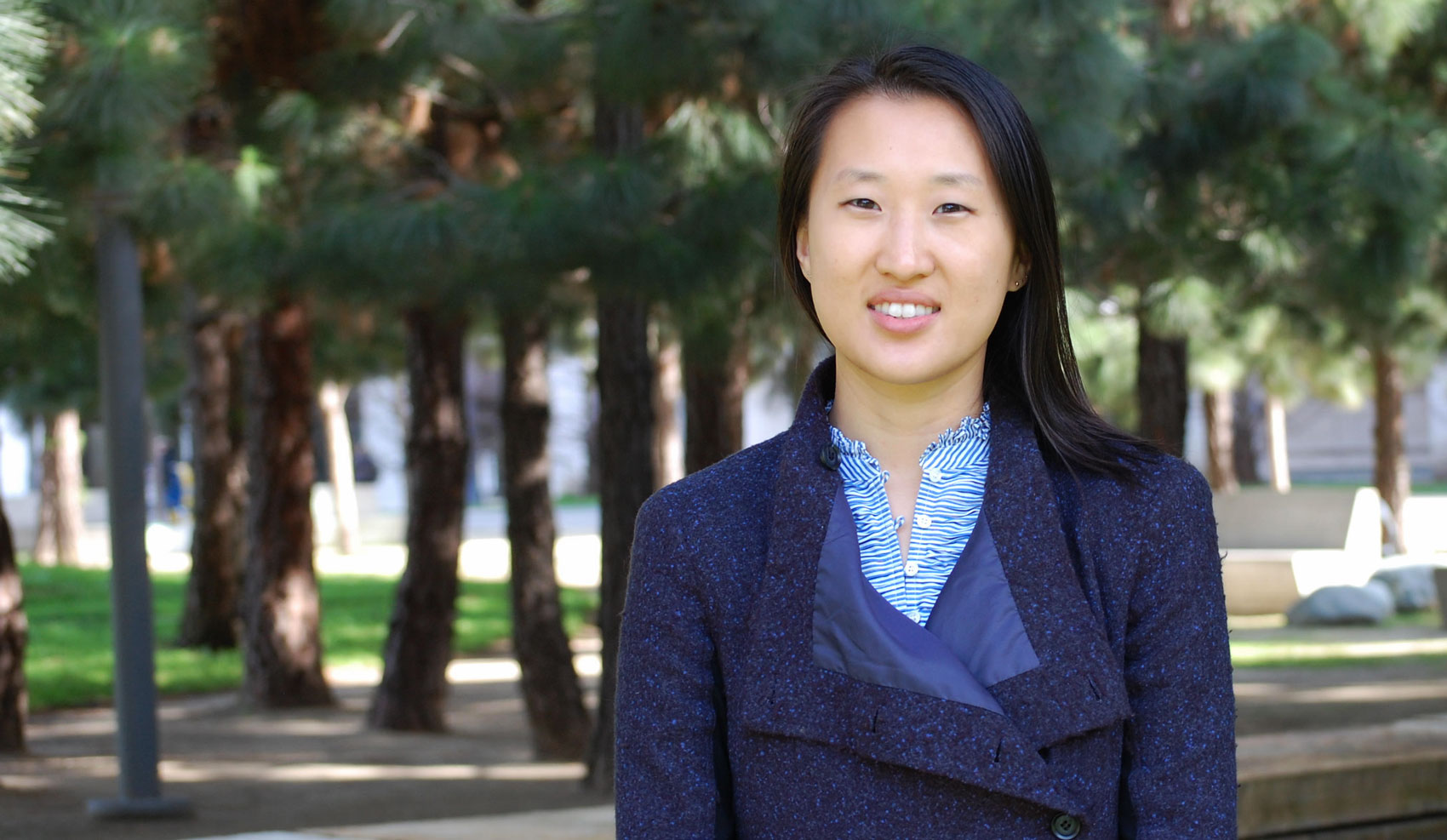 Broad Communications
July 12, 2022
Broad Institute of MIT and Harvard has named Erin Chen, a dermatologist and microbiologist, and Sam Peng, a biophysicist and physical chemist with expertise in single-molecule imaging, as core institute members.
Chen will join in January 2023 and will also serve as an assistant professor in the Department of Biology at MIT and an attending dermatologist at Massachusetts General Hospital. Peng joined in July 2022 and will serve as an assistant professor in the Department of Chemistry at MIT.
Chen's lab will study the communication between the immune system and the diverse microbes that colonize every surface of the human body, with a focus on the human body's largest organ, the skin.
Peng's lab will develop novel probes and microscopy techniques to visualize the dynamics of individual molecules in living cells, which will improve the understanding of molecular mechanisms underlying human diseases.
"We are delighted to welcome Sam and Erin to the Broad community," said Todd Golub, director of the Broad. "These creative scientists are each taking inventive approaches to understand the molecular signals and interactions that underlie biological processes in health and disease. These insights will help further the Broad's mission of advancing the understanding and treatment of human disease."
Erin Chen
Erin Chen earned her BA in biology from the University of Chicago, her PhD from MIT, and her MD from Harvard Medical School. Prior to joining the Broad, Chen was a Howard Hughes Medical Institute Hanna Gray Postdoctoral Fellow at Stanford University, in the lab of Michael Fischbach. She was also an attending dermatologist at the University of California San Francisco and at the San Francisco VA Medical Center. During her postdoctoral research, Chen developed genetic methods to study harmless commensal skin bacteria. She engineered these bacteria to generate anti-tumor immunity, pioneering a novel approach to vaccination and cancer immunotherapy.
At the Broad, members of the Chen lab will continue to employ microbial genetics, immunologic approaches, and mouse models to dissect the molecular signals used by commensal microbes to educate the immune system. Ultimately, Chen aims to harness these microbe-host interactions to engineer novel therapeutics for human disease.
"I'm excited to join the collaborative scientific community at the Broad and MIT, including those who have pioneered novel tools for examining biological mechanisms at higher spatial resolution," said Chen. "The biology I study is quite basic, but I'm motivated by the potential impact it could have on patients. Figuring out how commensal skin bacteria are captured by the immune system could unlock a whole new therapeutic toolbox."
Sam Peng
Sam Peng earned his BS in chemistry from the University of California, Berkeley, and his PhD from MIT in physical chemistry. He completed his postdoctoral research at Stanford University as an NIH K99 Pathway to Independence scholar in the lab of Steve Chu. During his postdoctoral research, he developed long-term single molecule imaging in live cells using a novel class of nanoprobes. He applied this new technique to study axonal transport in neurons and the molecular dynamics of dynein — a motor protein involved in transporting cargo in cells.
At the Broad, the Peng group will aim to elucidate the molecular mechanisms underlying human diseases. Lab members will develop and integrate a diverse toolbox spanning single-molecule microscopy, super-resolution microscopy, spectroscopy, nanomaterial engineering, biophysics, chemical biology, and quantitative modeling to uncover previously unexplored biological processes. With bright and photostable probes, lab members will have unprecedented capability to record ultra-long-term "molecular movies" in living systems with high spatiotemporal resolutions and to reveal molecular interactions that drive biological functions. Peng's group will focus on studying molecular dynamics, protein-protein interactions, and cellular heterogeneity involved in neurobiology and cancer biology. Their long-term goal is to translate these mechanistic insights into drug discovery.
"Because my research is so multi-disciplinary, joining the Broad and MIT communities allows us to integrate a range of experimental tools and to collaborate with colleagues and students from diverse backgrounds," said Peng. "I'm excited to see how our techniques can enable discoveries for a variety of cellular processes, including those underlying complex brain functions and dysfunctions. Many problems that previously seemed inaccessible now appear to be within reach in the foreseeable future."