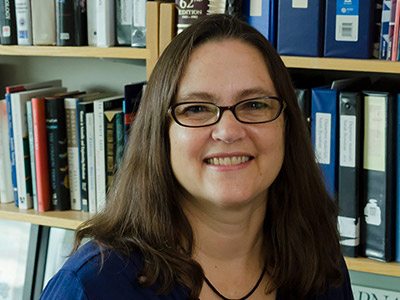 The Protein Society
March 13, 2020
Protein Society Awards
The nominating process for the 2021 Protein Society Awards is now open. To learn more and submit your nomination for one of our seven awards, click here. Membership is required to submit a nomination, but the nominee does not have to be a member of the Society.
TPS awards recognize excellence across the diverse disciplines that collectively advance our understanding of proteins; their structure, function, design, and application. The Awards honor researchers who have distinguished themselves with significant achievements in protein research and those who have made outstanding contributions in leadership, teaching, and service. TPS members submit nominations, which are awarded by Executive Council, and recipients are honored at the Annual Symposium.
Catherine Drennan,
2020 Dorothy Crowfoot Hodgkin Award Winner
(Massachusetts Institute of Technology)
The 2020 recipient is Professor Catherine Drennan (Massachusetts Institute of Technology). Dr. Drennan  has made enormous contributions  by solving high-resolution structures of proteins and protein complexes that  enhance our understanding of the biology of metalloproteins. Dorothy Crowfoot Hodgkin was famous for using X-ray crystallography to determine the structure of Vitamin B12, and Dr. Drennan has provided monumental insights into the structure and function of proteins that bind to B12.  Dr. Drennan is known for going beyond single proteins and elucidating structures that illuminate entire pathways, capturing multiple snapshots of enzymes as they proceed through their reaction cycles. Among her many notable accomplishments, Dr. Drennan determined the first structure of the cobalamin-dependent ribonucleotide reductase, one of the three enzymes that catalyze the final step in production of deoxyribonucleotides in all organisms. Dr. Drennan's insights are solidly etched into textbooks and the fabric of our field. Drennan is also an outstanding and widely recognized educator and a tireless advocate for inclusion and equity in science. 
Dorothy Crowfoot Hodgkin Award
Dorothy Crowfoot Hodgkin was a founder of protein crystallography as well as a Nobel laureate. The Dorothy Crowfoot Hodgkin Award, sponsored by Genentech, is granted in recognition of exceptional contributions in protein science which profoundly influence our understanding of biology.