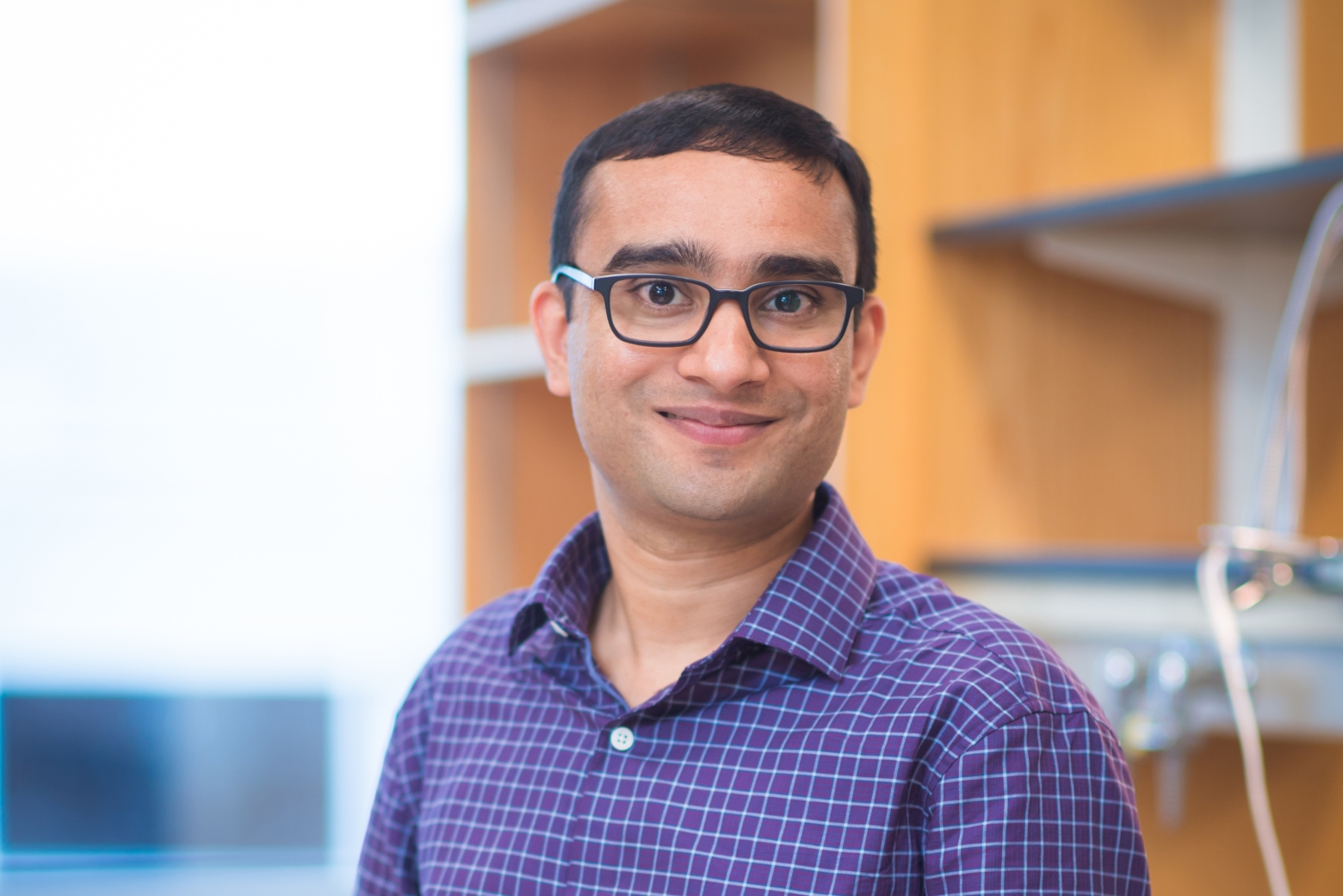 Merrill Meadow | Whitehead Institute
June 13, 2022
The Pew Charitable Trusts has selected Whitehead Institute Member Ankur Jain to be a 2022 Pew Scholar in the Biomedical Sciences. The Pew program provides funding to young investigators of outstanding promise who work in areas of science relevant to the advancement of human health.
Jain, who joined the Whitehead Institute faculty in 2019, is one of 22 scientists selected to receive this year's honor, chosen from among 197 nominations submitted by leading U.S. academic and research institutions. "I am grateful to the Pew Trusts for funding our work, and thrilled to be a part of the Pew community," says Jain, who is also an assistant professor of biology and the Thomas D. and Virginia W. Cabot Career Development Professor at Massachusetts Institute of Technology.
The Pew award will provide research support for the next four years, enabling him to study the role of evolutionarily ancient metabolites called polyamines, which are essential for cell growth and survival.
"Polyamine concentrations within cells are carefully regulated, and disruptions in polyamine production are known to be associated with conditions ranging from cancer and aging to neurological disorders such as Parkinson's disease" Jain explains. "But, despite being studied for more than a century, the specific role polyamines play in both healthy and diseased cells remains obscure. This is due, in part, to a lack of technologies effective in probing polyamines."
Jain's lab will harness the cell's own polyamine detection machinery to build new tools to inspect polyamines. Those tools will allow his team to measure and track polyamines in individual cells, study how cells maintain their polyamine content, and explore how changing polyamine levels affect cellular functions. "Ultimately, this work could provide the basis for novel strategies for treating cancer or promoting healthy aging," Jain observes.
Previously, Jain received a 2017 NIH Pathway to Independence Award and was named a 2019 Packard Fellow for Science and Engineering. He is the third current Whitehead Member to be named a Pew Scholar, following in the steps of Mary Gehring (2010) and Jing-Ke Weng (2014). Former Whitehead Fellow Fernando Camargo, now professor of stem cell and regenerative biology at Harvard University, also became a Pew Scholar in 2010.
Launched in 1985, the Pew Scholars in the Biomedical Sciences program supports top U.S. scientists at the assistant professor level and has, since inception, provided nearly 1000 young investigators with  funding for research projects that, though seemingly risky, have the potential to benefit human health. Pew Scholars are selected by a national advisory committee of eminent scientists, who evaluate candidates on the basis of proven creativity.
More information about Jain's selection, the 2022 class of Pew Scholars, and the Pew Scholars program is available here.