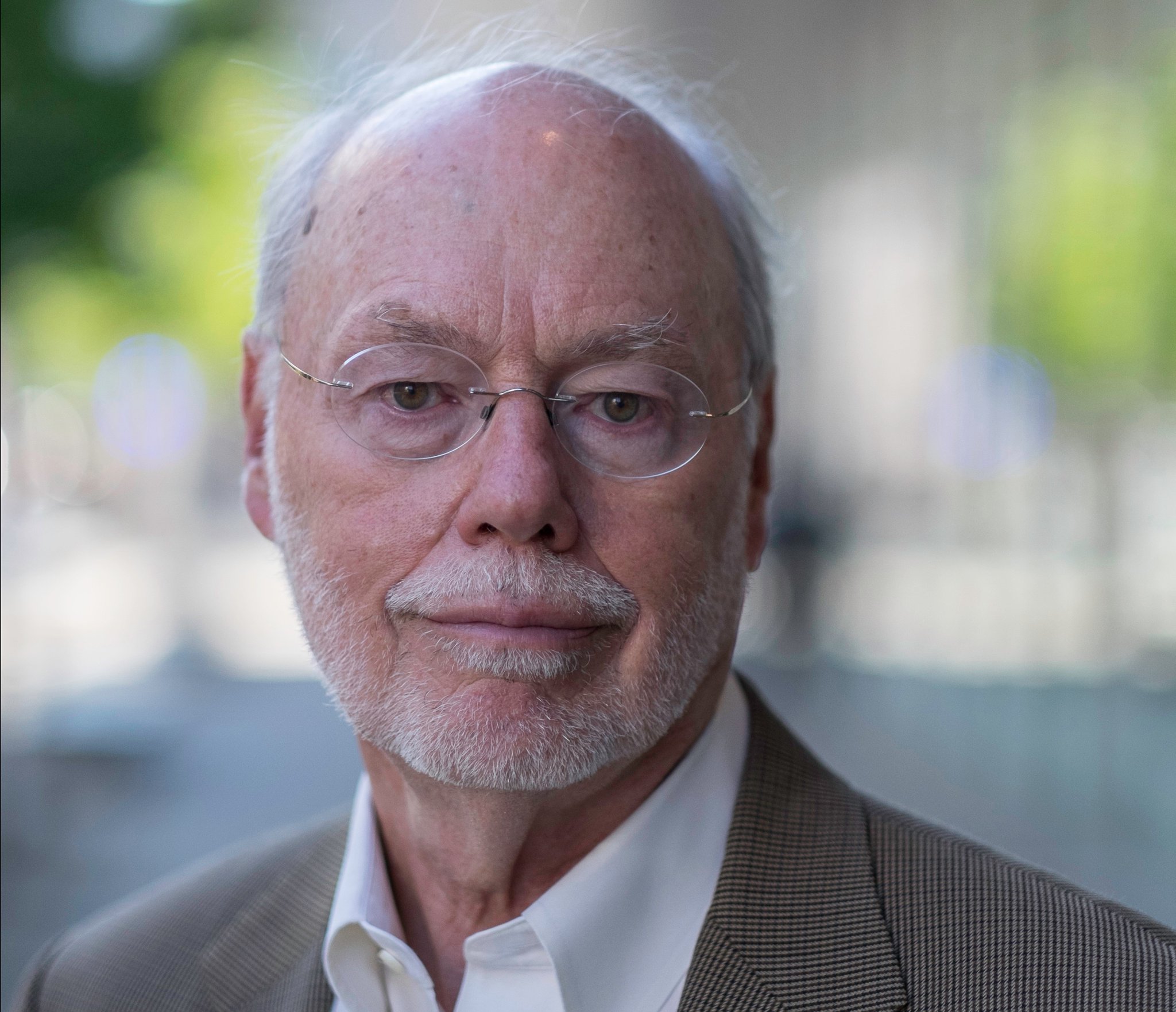 American Association for Cancer Research
April 2, 2018
PHILADELPHIA — The American Association for Cancer Research (AACR) will present Special Recognition Awards to four individuals whose work has made extraordinary contributions to the AACR's mission to accelerate the prevention and cure of all cancers through research, education, communication, and collaboration.
Anna D. Barker, PhD; C. Kent Osborne, MD; Phillip A. Sharp, PhD; and Col. James E. Williams will receive the awards at the AACR Annual Meeting 2018, which is being held from Saturday, April 14, through Wednesday, April 18, at McCormick Place in Chicago.
These AACR Awards recognize groundbreaking, innovative work across the entire cancer community, and they reflect a wide range of contributions to cancer science and medicine. This year's award recipients represent meritorious work in research, patient care, policymaking, and advocacy.
"It is our great personal honor to present these Special Recognition Awards," said AACR Chief Executive Officer Margaret Foti, PhD, MD (hc). "This year's award recipients have made such tremendous contributions to the cancer field. Their extraordinary accomplishments, whether in the lab, the clinic, the halls of Congress, or in their very own community, have truly changed the lives of cancer patients and their loved ones. We are so grateful for their enduring commitments to the cause."
This year's winners:
Anna D. Barker, PhD, will receive the 2018 AACR Distinguished Award for Exceptional Leadership in Cancer Science Policy and Advocacy.
Barker is the director of the National Biomarker Development Alliance; the director of Transformative Healthcare Knowledge Networks; co-director, Complex Adaptive Systems; and a professor in the School of Life Sciences at Arizona State University.
Barker has been chairperson of the AACR Scientist↔Survivor Program since she conceptualized the program more than two decades ago. She also provided outstanding leadership in cancer science policy and advocacy for the AACR through her work as Chair of the AACR's Public Education Committee (now the Science Policy and Government Affairs Committee) from 1993-2002. She continues to serve on this committee, lending her considerable expertise to its initiatives. In addition, she served on the AACR Board of Directors from 1995-1996 and 1998-2001. She was Deputy Director of the National Cancer Institute from 2002-2010.
"Dr. Barker's innovative leadership in cancer advocacy has driven the success of her brainchild, the AACR Scientist↔Survivor Program, for it brings together cancer scientists and physicians along with cancer advocates at our scientifically vibrant Annual Meeting and at the Science of Cancer Health Disparities Meeting," Foti said. "This unique program has had an indelible, positive effect on the professional and personal lives of both cancer researchers and advocates, and it has been hailed around the world as the most important initiative of its type."
C. Kent Osborne, MD, will receive the 2018 AACR Distinguished Award for Extraordinary Scientific Achievement and Leadership in Breast Cancer Research.
Osborne is the director of the Dan L Duncan Comprehensive Cancer Center at Baylor College of Medicine, where he is also a professor and the Dudley and Tina Sharp Chair for Cancer Research. Since 1992, he has been a codirector of the San Antonio Breast Cancer Symposium (SABCS), the world's largest and most prestigious conference devoted to breast cancer.
Osborne's own research has focused on improving the effectiveness of endocrine and HER-2 targeted therapies in patients with breast cancer.
"Dr. Osborne has made extraordinary contributions to breast cancer research during his spectacular career as a physician-scientist, producing significant new insights and providing important data that have improved the clinical outcomes of breast cancer patients," Foti said. "In addition, this award recognizes his exceptional, selfless stewardship of SABCS, which has grown and thrived under his capable leadership. The AACR is proud to be a partner in SABCS, along with UT Health and Baylor College of Medicine, and we look forward to a long and fruitful relationship with Dr. Osborne."
Phillip A. Sharp, PhD, FAACR, will receive the 2018 AACR Distinguished Award for Extraordinary Scientific Innovation and Exceptional Leadership in Cancer Research and Biomedical Science.
Sharp is an Institute professor and faculty member at Massachusetts Institute of Technology's David H. Koch Institute for Integrative Cancer Research. A world leader in molecular biology and biochemistry, he won the 1993 Nobel Prize in Physiology or Medicine for his co-discovery of RNA splicing. He was elected as an inaugural Fellow of the AACR Academy in 2013.
Dr. Sharp has been Chair of the Stand Up To Cancer (SU2C) Scientific Advisory Committee over the past decade, leading the selection of 23 "Dream Teams" of top researchers and other SU2C research groups. He served as program chair of the AACR's Inaugural Special Conference in 1988. That conference, "Gene Regulation and Oncogenes," has been characterized as a watershed meeting in stimulating novel, transformative thinking about the molecular biology of cancer. In October 2018, he will lead the 30th Anniversary Special Conference on "Convergence: Artificial Intelligence, Big Data, and Prediction in Cancer."
"During his illustrious career, Dr. Sharp has consistently manifested extraordinary dedication to the AACR and its mission," Foti said. "He has provided sage advice and counsel to the AACR on numerous important issues, and his loyalty to our organization continues to this day.
"As the Scientific Partner of Stand Up To Cancer, the AACR has had a spectacular vantage point to witness how Dr. Sharp embraces the urgent need for collaboration in cancer research. He has translated his considerable scientific expertise into a dynamic leadership role in cancer science that stimulates innovation and encourages other scientists to bring their best original work to the goal of defeating cancer in all its forms," Foti said.
Col. James E. Williams will receive the AACR 2018 Distinguished Public Service Award for Exceptional Leadership in Cancer Advocacy.
Williams, a retired Army colonel who served in the Vietnam War, was diagnosed with prostate cancer in 1991. After he beat the disease, he embarked on a passionate effort to educate men about the disease. His advocacy efforts include serving as a member of the Editorial Advisory Board of the AACR's Cancer Today magazine; serving as Chairman of the Board of The Intercultural Cancer Council (ICC); serving as Chairman of the Pennsylvania Prostate Cancer Coalition; participating on the Patient Advocacy Committee of the Alliance for Clinical Trials in Oncology; and serving as a Board member of the Alliance for Prostate Cancer Prevention.
"Jim Williams is an inspiration and a role model not only to other cancer survivors, but also to the scientific community at large," Foti said.  "We are indebted to him for his steadfast passion to advocate for increased funding and research dedicated to men's health issues, with an emphasis on prostate cancer. His selfless efforts are also instrumental in improving outcomes for racial and ethnic minorities and the medically underserved."