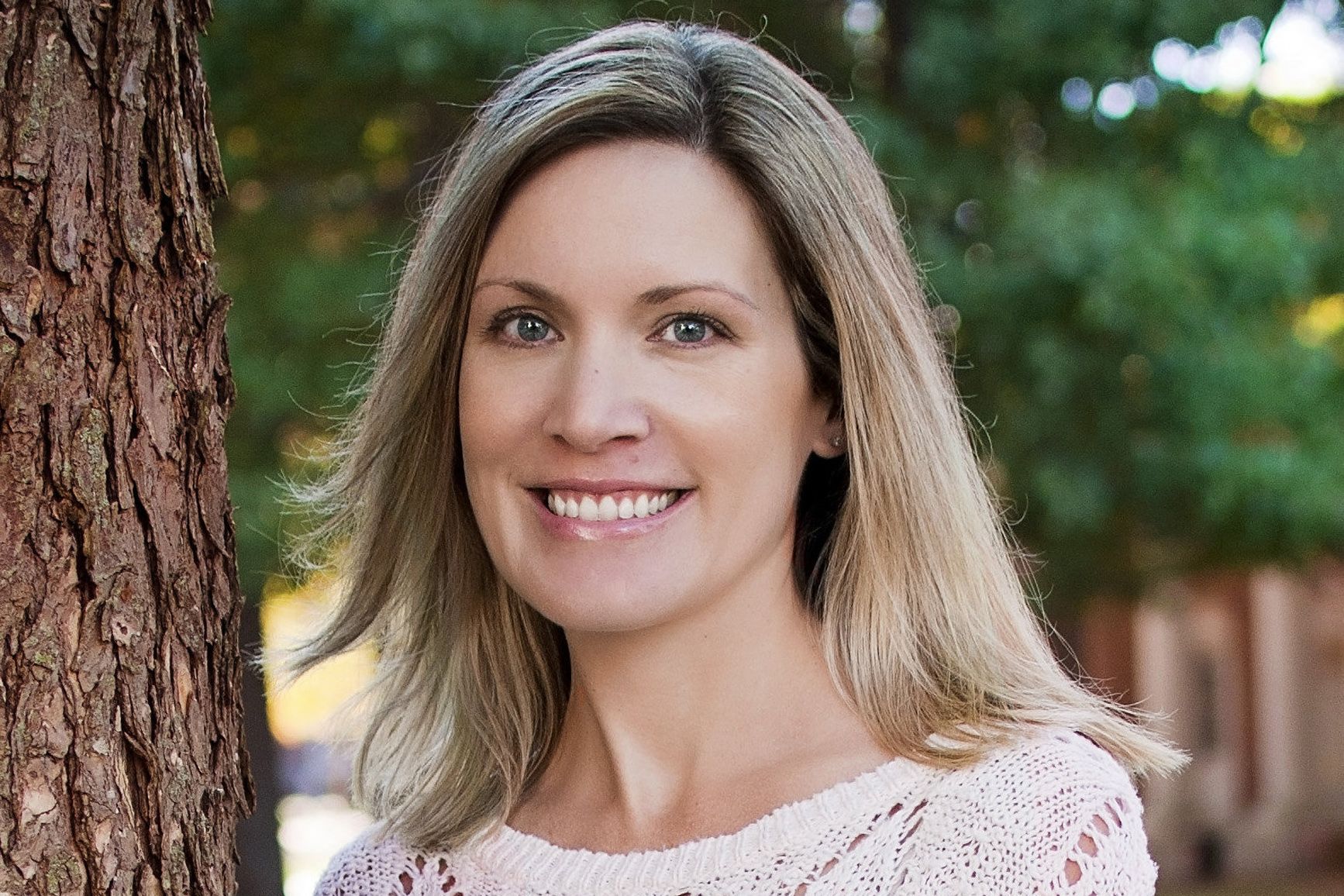 Megan Miranda '02 graduated from MIT intent on pursuing a career in biotechnology. Instead, she became a New York Times best-selling author.
Jay London | MIT Alumni Association
November 15, 2017
Megan Colpitts Miranda '02, who graduated from MIT with a degree in biology, intended to pursue a career in biotechnology. Instead, she became a successful fiction author whose book, "All the Missing Girls," is a New York Times best-seller. Both careers share a trial-and-error approach to achieving success, she believes.
"There are a lot of similarities in the process," Miranda says. "Each book draft is an experiment where I can assess what's working and what's not. You start with a blank slate; then each step gets you closer to a solution."
Miranda worked in biotech in Boston for two years after graduation before moving with her husband, Luis Miranda '01, to North Carolina, where she spent two years as a high school science teacher.
"Teaching put me back in touch with the elements that made me initially fall in love with science," she says. "That love of science kind of funneled into writing my first books, which all contained weird scientific elements in their plots."
Miranda began writing full time after the birth of her two children. After a few years of proposals, rewrites, and revisions, her first book, the young-adult thriller "Fracture," was released in 2012. Six other books quickly followed, including "Hysteria," "Vengeance," "Soulprint," and "The Safest Lies." But the one to make the biggest impact has been "All the Missing Girls," a story about the disappearance of two young women that was named editors' choice by The New York Times Book Review and one of The Wall Street Journal's "5 Killer Books for 2016."
Miranda's most recent work, "The Perfect Stranger," was published by Simon and Schuster this year. And her next young-adult book, "Fragments of the Lost," is due out in early 2018.
Miranda credits the thematic elements of her young-adult books, in part, to her coursework at MIT, where she mixed bioengineering with a steady dose of anthropology and literature.
"My first books combined biology and anthropology," she says. "They are different sides of the same interests. Biology is the science element, confirmed by process of experiment, while anthropology is the human element."
MIT's "fail-forward" mentality also helped lay the groundwork for her literary career. "At MIT, I learned not to fear failure," Miranda says. "MIT is the type of place where you need self-discipline and a willingness to take risks and try a different approach. Writing is no different."
Miranda lives near Charlotte with her husband, a senior manager at Accenture, and their 11-year-old daughter and nine-year-old son. She enjoys connecting with readers through school and library visits, and she offers Skype Q&A sessions to book clubs and classes.
This article originally appeared in the September/October 2017 issue of MIT Technology Review.